PMtutor Affiliate Program
After thorough analysis of traffic to our Project Management Programs, we realize that 40% of delegates who have attended these programs came through personal referrals. In order to compensate and grow our referral base, PMtutor partners with Dipo's Shop to launch its Affiliate Program.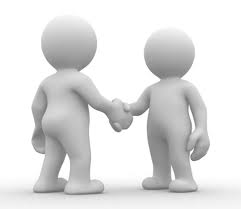 Dipo's Shop is one of the most reliable Online Retail Shop in Nigeria selling quality and affordable Home Appliances. Dipo's Shop is located @ www.dipotepede.biz
How to participate in the Affiliate Program?
Refer any of your social or professional contacts to any of our programs below and win any of the corresponding products.
Rules of Engagement
Anybody can participate however you can claim product after proof of attending any of our program.
Before program begins, affiliate must send an email to affiliate@pmtutor.org stating the Name of Delegate and Program paid for.
Delegate must attest to claim 2
You do NOT have to attend our program to refer someone but you must attend our program to claim your affiliate gift. Affiliate gift will be reserved till you successfully attend our program.
To view the value of the Affiliate Gift, kindly click on the Name of the Product.
To view program, kindly click on the Name of the Program
You can only pick one gift out of the alternatives however the more contacts you refer, the more gifts you get.
S/N

Name of Program

Program Fee


Affiliate Gift

1

10,000.00

2

30,000.00

3

25,000.00

4

49,000.00

5

69,000.00

6

25,000.00

7

125,000.00

8

50,000.00

9

85,000.00