Diploma in Project Management
We are launching our first online full course on the 16th of November, targeted at job seekers to enhance career marketability and to aid those who want to develop skills and tools in the discipline of Project Management at a very affordable rate of 35K only. The curriculum includes 4 certification courses in Project Management and a full length course in Job Finder (Aptitude Testing, CV Writing, Interview Questions and IQ Testing)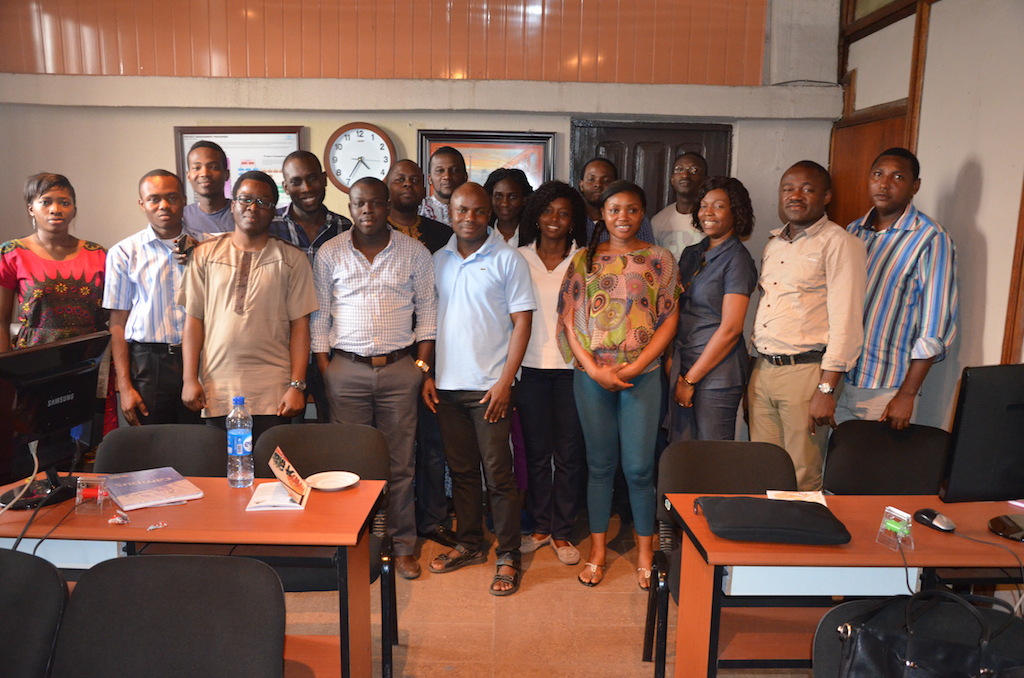 Curriculum in brief
PMP Certification
PRINCE2 Certification
Lean Six Sigma Yellow Belt Certification
Microsoft Project
JOBFinder (Aptitude Testing, CV Writing, Interview Questions and IQ Testing)
Course highlights:
100% money-back guarantee on passing all certification exam
Video Lessons from real world class Project Management professionals.
Fully interactive Question & Answer sessions
Course suitable for all levels: beginners, intermediate and advanced.
Learn at your own pace with downloadable access to video recordings
Full support provided throughout and upon completion of the course
Accredited Certificates and Diploma – excellent for CVs
Practical methods shown that can benefit businesses immediately
3 Simulative Mock exams of 200 question each to prep you for certifications
Answers and explanations to all the questions.
Printable Contact Hours certificate by a Registered Education Provider (REP) and IASSC Trainers Associate…
Schedule
7 Months access to our eLearning Platform
1-day physical contact meeting – Second Sunday of Every Month – 5.00pm to 6.00pm in our office.
Payment
*All payments must be made in full before attending the physical contact meeting.
Bonus: All attendees of the inaugural meeting will go home with a free copy of Job Finder Book.
Avenues for payment:
Office: 9am to 4pm (Tuesday to Saturday) The PentHouse, 125A Apapa Road, behind Skye Bank, Costain Roundabout
Bank: Access Bank 0006551542 Poet Solvers Ltd
Full Project Management Course Contents
PMP
Snapshot of the approach to the PMP Knowledge Area.
Chapter 1 – Project Management Introduction
Stakeholder Analysis
Project Management Plan
Enterprise Environmental Factor
Competing Project Constraint
Business Case, SOW and Project Charter
Baseline
Role of PM
Chapter 2 – Project Scope Management
Plan Scope Management
Collect Requirement
Define Scope
Create WBS
Validate Scope
Control Scope
Chapter 3 – Project Time Management
Plan Time Management
Define Activities
Sequence Activities
Estimate Activity Resources
Estimate Activity Duration
Develop Schedule
Control Schedule
Chapter 4 – Project Cost Management
Plan Cost Management
Estimate Cost
Determine Budget
Control Cost
Intro to Earned Value
Advanced Earned Value Management
Chapter 5 – Project Quality Management
Plan Quality Management
Perform Quality Assurance
Control Quality
Advanced Quality Management Tools
7 Quality Management Tools
Chapter 6 – Project Human Resources Management
Plan Human Resource Management
Acquire Project Team
Develop Project Team
Manage Project Tea
Advanced HR Theory 1
Advanced HR Theory 2
Chapter 7 – Project Communication Management
Plan Communications Management
Manage Communications
Control Communications
Chapter 8 – Project Risk Management
Plan Risk Management
Identify Risks
Perform Qualitative Analysis
Perform Quantitative Analysis
Plan Risk Responses
Control Risk
Chapter 9 – Project Procurement Management
Plan Procurement Management
Conduct Procurement
Control Procurement
Close Procurement
Chapter 10 – Project Integration Management
Develop Project Charter
Develop Project Management Plan
Direct and Manage Project Work
Perform Integrated Change Control
Monitor and Control Project Work
Close Project or Phase
Advance Cost Theory
Chapter 11 – Project Stakeholder Management
Identify Stakeholder
Plan Stakeholder Management
Manage Stakeholder Engagement
Control Stakeholder Engagement
PRINCE2
Snapshot of the approach to the PRINCE2 Course.
Introduction
Benefits of using PRINCE2®
Why projects fail
Project Lifecycle
PRINCE2® Process Model
Overview of the 7 PRINCE2® processes and how they are used throughout the lifecycle of the project:
Starting Up a Project– define the project; create business case; identify customer's quality expectations
Directing a Project– authorize the project and stage plans; decide how to deal with issues
Initiating a Project– identify the products that will be produced; plan the project; set up controls and files
Controlling a Stage– activities performed by the project manager on a day to day basis to manage a stage
Managing Product Delivery– products are developed and quality is reviewed
Managing Stage Boundaries– create all stage and exception plans
Closing a Project– formal customer sign off; capture outstanding issues for future reference
PRINCE2® themes 
Each of the 7 PRINCE2® themes of a project and how they are used by the PRINCE2® processes:
Business Case– A PRINCE2 Business Case drives all decision-making in the project.
Organization– The Organization theme defines and establishes project roles and responsibilities for a PRINCE2 project.
Quality– In PRINCE2, quality focuses on ensuring that the project's products are fit for purpose.
Plans– Plans are the vehicle used to define how, where and by whom the project's products will be delivered.
Risk– PRINCE2 looks at risks relative to the project's objectives.
Change– The Change theme in PRINCE2 encompasses configuration management, issue management and change control.
Progress– Progress refers to the mechanisms used to monitor and compare the actual project progress and performance against the planned values.
Microsoft Project
Snapshot of the our approach to MSP
 Initializing Project
Creating a New Project
Create and Manage Calendars
Creating Customs Field
Create Options Settings
Create Task Based Schedule
Set up of Project Information
Create and modify a project task structure
Build a logical schedule model
Create a user controlled schedule
Manage Multiple projects
Managing resources and the assignments
Enter and Edit resource information
Apply tasks type and scheduling calculations
Assign Resources
Edit Assignments
Manage Resource allocations
Manage Resource allocations using team planner
Model Project Costs
Tracking and analyzing a project
Set and maintain baselines
Update actual progress
Compare progress against baseline
Resolve Potential Schedule Problems by using task inspector
Display Critical path information
Earned Value Mgt
Communicating Project Information
Apply Views
Customize Views
Format Views
Share Data with External Sources
Print schedules and reports
Lean Six Sigma
Snapshot of the our approach to Lean Six Sigma
1.1 The Basics of Six Sigma
1.1.1 Meanings of Six Sigma
1.1.2 General History of Six Sigma & Continuous Improvement
1.1.3 Deliverable of a Lean Six Sigma Project
1.1.4 The Problem Solving Strategy Y = f(x)
1.1.5 Voice of the Customer, Business and Employee
1.1.6 Six Sigma Roles & Responsibilities
1.2 The Fundamentals of Six Sigma
1.2.1 Defining a Process
1.2.2 Critical to Quality Characteristics (CTQ's)
1.2.3 Cost of Poor Quality (COPQ)
1.2.4 Pareto Analysis (80:20 rule)
1.2.5 Basic Six Sigma Metrics: a. including DPU, DPMO, FTY, RTY Cycle
Time, deriving these metrics and these metrics
1.3 Selecting Lean Six Sigma Projects
1.3.1 Building a Business Case & Project Charter
1.3.2 Developing Project Metrics
1.3.3 Financial Evaluation & Benefits Capture
1.4 The Lean Enterprise
1.4.1 Understanding Lean
1.4.2 The History of Lean
1.4.3 Lean & Six Sigma
1.4.4 The Seven Elements of Waste: a. Overproduction, Correction, Inventory, Motion, Overprocessing, Conveyance, Waiting
1.4.5 5S: a. Straighten, Shine, Standardize, Self-Discipline, Sort
2.1 Process Definition
2.1.1 Cause & Effect / Fishbone Diagrams
2.1.2 Process Mapping, SIPOC, Value Stream Map
2.1.3 X-Y Diagram
2.1.4 Failure Modes & Effects Analysis (FMEA)
2.2 Six Sigma Statistics
2.2.1 Basic Statistics
2.2.2 Descriptive Statistics
2.2.3 Normal Distributions & Normality
2.2.4 Graphical Analysis
2.3 Measurement System Analysis
2.3.1 Precision & Accuracy
2.3.2 Bias, Linearity & Stability
2.3.3 Gage Repeatability & Reproducibility
2.3.4 Variable & Attribute MSA
2.4 Process Capability
2.4.1 Capability Analysis
2.4.2 Concept of Stability
2.4.3 Attribute & Discrete Capability
2.4.4 Monitoring Techniques
 3.1 Lean Controls
3.1.1 Control Methods for 5S
3.1.2 Kanban
3.1.3 Poka-Yoke (Mistake Proofing)
JOBFinder
IQ Testing
CV Writing
Aptitude Testing
Interview Techniques and Questions