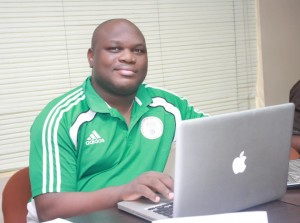 *My world view is Bible-based. You may read my Mission here!
Full Name: Oladipupo Akin-Tepede
I am a Project Management coach. I personally get a thrill out of making seemingly complex management topics suddenly easy to students. My specialty is making delegates pass any Project Management certification at first try. I have successfully achieve this fit  focusing on best practice approach to learning usiing holistic practical application of relevant knowledge and integration of our Project Management eLearning school at www.pmtutor.org.
Project Management Consultant and Coach (credentials).
I am a Master Black Belt – please, see below other credentials
– Master Black Belt (Lean Six Sigma)
– SAP Project Systems Consultant
– Advanced Analytics (IBM SPSS and Minitab)
– Project Management Professional (PMP)
– PRINCE2 Practitioner
– Project Control (Planning, Scheduling and Cost Management) GPC Credentials
– Lean Six Sigma Black Belt (IASSC Certified Trainer)
– MBA (Distinction)
– Business Analyst Professional (PMI-PBA)
Achievements
– Senior Partner, Poet Solvers Ltd – a Management Consulting Company
PMI Registered Education Provider and IASSC Accredited Training Associate

Led a team of facilitators to train and coach 429 delegates to achieve Project Management Professionals credentials at first try.
Led 108 Lean Six Sigma candidates towards Black and Green Belt Projects and Certification
Trained 87 Candidates in Practical Business Analysis and Certification
Over 229 delegates have undergone my Instituted practical approach to the PMBOK Guide curriculum using Software tools like Primavera P6, MS Project, IBM SPSS, MS Visio, SAP Project Systems Module with ERP 6.0, Oracle Risk Analysis (Pert Master), and Advance Excel.
Establish modelling attitudes in topics like Software Development Projects and Risk Analysis topics including Monte Carlo Simulation, Sensitivity Analysis with Tornado Diagram
Ensure students  learn and test up to the complexity level of "Create" as defined by Levels of Cognition based on Bloom's Taxonomy – Revised (2001).
—- Some achievements above can be verified and validated through my students testimonies here
Corporate Clients
• NNPC (NETCO)
• First Bank Nigeria
• AIICO Insurance
• FSDH Merchant Bank
• UAC Foods
• HYGEIA
• Samsung Heavy Industries Nigeria
• Nigerian Bag Manufacturing Company (BAGCO)
• Globacom International Gateway
• Courteville Business Solution
• Edupristine, USA and India
• ITpreneur, Netherland
• Sigma Strat, Ghana
• IBFC Agusto
• GZ Industries Ltd, Agbara
• Damagix Oil and Gas, Ikoyi
• Nautilus Nigeria Engineering and Construction (NNEC) Ltd
• IHRDC, Chevron Drive
• Prime Sources, OIl and Gas, Lekki
• BAT Computers
• Makon Engineering and Technical Services
• Chongqing Beyond Company, China
• Acrat International, Hong Kong.
Motivations
My passion is geared towards increasing awareness in excellent Project and Process Management standards and practices towards youth capacity development.
You may contact me by clicking HERE