"Opolo eye no be open eye" – the lyrics from "Double Wahala" – a popular song that demystifies the idea that insight is not common. I was in Accra to facilitate a Green Belt Training engagement, when Amos called to tell me his story; "I passed the PMP exam with proficiency in all domain and I can't believe I only spent 10K on training and all material resources".  Since he called on my MTN line and I was accruing roaming cost, I had to push the conversation till I was in Naija for more juice on the story.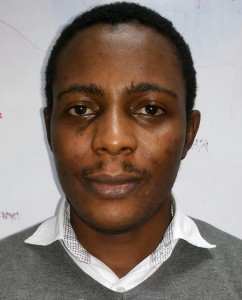 Note: Proficiency in PMI exams is the highest grade obtained in any of the Initiation, Planning, Execution, M&E, Closing aspect of the Project.
The story of Amos is like no other – it is the story of insight! Instead of spending more than 120K Naira on training, books and simulation material, he spent just 10K on PMtutor Online training for PMP Preparation. He was smart! Trust me, the money was not his problem:
Amos is a very busy mid-level executive, who works even on weekend but needs to expand his career with the little time that his job could offer him. The eLearning platform was the obvious choice for him from an accredited PMI Registered Education Provider like PMtutor. Follow our conversation below:
1. May we know your name?
Amos Okweri
2. School attended and present employment?
I attended University of Benin.
I work with Netcom Africa Limited
3. What is your motivation for writing the PMP exam?
To develop project management skills necessary to successfully execute projects I currently lead now and in the future
 4. How did you use 10K to train for the PMP Exam?
It was unbelievable to get a very robust material on PMP with 10K. Believe it or not I paid 10k to train for PMP with PMtutors.
 5. What was the eLearning platform like?
Excellent!
6. Having succeeded; do you believe the eLearning platform can substitute the classroom?
Absolutely!
 7. Did you use any additional material except from PMtutor to pass at first try?
Yes! The PMBOK Guide 5th edition PDF Material which is FREE
8. You have been evangelizing PMtutor; any feedback concerning PMtutor?
I have been getting positive responses especially with regards to the cost and passing the exam at first try.
To know more about our various modes of delivery concerning PMP Preparatory Training, kindly click PMP here.