In my 13 years of teaching, I can attribute performance goals as one of the greatest hindrances to learning – once a performance goal is placed as an incentive to drive learning, it produces the opposite result to the objective. Most students creatively bypass the process of learning and look for the easiest way to achieve the performance goal – thus the saying; "the end justifies the means". This unjustifiable phenomenon extends to our education system in Nigeria and subsequently a model in company recruitment process.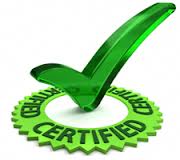 Getting A in French class is a performance goal. Being able to speak French is a learning goal. Though both goals can fuel a sense of achievement but they are diametrically different as only one can lead to true practical accomplishment. The guy who masters the art of speaking French has no qualms working in a Francophone country but the guy who beats the performance goal will find it very difficult coping in such environment even if he hangs his certificate of performance on his neck.
In a study, Carol Dweck, a Psychology Professor at Stanford University, and a colleague asked junior high school students to learn a set of scientific principles, giving half of the students a performance goal and the other half a learning goal. After both group demonstrated they have grasped the material, researchers asked the students to apply their newfound knowledge to a new set of problems, related but not identical to what they have just studied.
Result: Student with learning goals scored significantly higher on these novel challenges. Dweck submits; "With a learning goal, students do not have to feel they are already good at something in order to hang in and keep trying. While learning, they worked hard and tried lots of solutions. After all their goal is to learn not to prove they are smart."
As PMtutor celebrates 3 years operation in the field of Project Management Training, we have adopted Deck's study as a strategy – Our goal is not just the certification exam but also the excellence in learning Project Management. This is why our classes extends beyond the classroom training to our online platform of learning; giving students more practical exposure to the field of Project Management through videos, simulations and game-like approach to learning. This adopted approach by PMtutor has conformed to Dweck's submission with 495 PMPs in a span of 3years.
PRINCE2 Make-up Class starts on the 28th of September @ 12pm, Contact Dipo Here for details.
PMtutor Menu