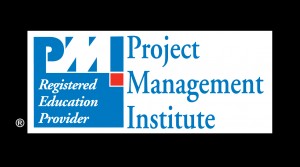 PMtutor was recently awarded the status of PMI Registered Education Provider and interested guys have been asking me what it actually stands for. Let me try and break it down as simple as possible:
PMI stands for Project Management Institute, one of the bodies responsible for standardizing Project Management (PM). It is actually the most influential and biggest PM body in the world. They are located in the USA and they are famous for their PMP credentials with PMP being the highest paying certification in the IT industry.
However, IT is not the only industry where PMP is recognized, it spans from oil, construction, telecoms, health, NGOs, banks, pharmaceuticals to any industry where projects are considered strategic to their success (which is every industry on the face of this earth)
Being a Registered Education Provider (R.E.P.) means that the company has been accredited to take courses in PM according to their Body of Knowledge. With proliferation of companies providing PM courses, it is important to check if they are accredited. You can simply ask for their R.E.P. number, which can easily be checked online.
Being a R.E.P. also means your organization has gone through an audit by PMI and you have been certified to provide quality contents. The key word here is "certified". It does not mean other organizations do not provide quality content, it just means they have not been certified. The easy allegory to use is a quack and a doctor – quacks have been known to provide healing to millions of people but they are not certified to do so.
R.E.P. are also authorized to provide pre-approved Professional Development Units (PDUs). There is this saying that if you work and get paid, you have a job but if your work and develop yourself in the process, then you have a career. PMI want to ensure you toll the career route so after gaining one of their credentials, they expect you to continue developing yourself hence the PDU system which ensures that you do so. R.E.P. also help credential holders to submit their PDUs.
Being trained by R.E.P. reduces the odds of failure in any of the PMI certification you hope to apply for and a certificate from R.E.P. speaks quality training. Most people deduce that training with a R.E.P. is quite expensive but they fail to understand that the aroma of cheap trainings sticks for a long time and becomes more expensive in the long run.
PMtutor understands the heart beat of the Nigerian state and is making quality trainings affordable to millions of Nigerians. For example, the PMP training has been segmented to 5 different delivery options to cater for every class of Nigerians. PMtutor puts a Money-Back Guarantee on its PMP and CAPM trainings and ensures that it does NOT matter which option you seek, you will get to your destination.
It is akin to a 5-star International Plane taking passengers on First Class, Business Class, Economy-Business Class and Economy Class; it does NOT matter what class you take, you will get to your destination in a 5-star airline which stands for safety, comfort and most importantly quality!
To know more about our bouquet of quality PMP trainings, kindly click HERE