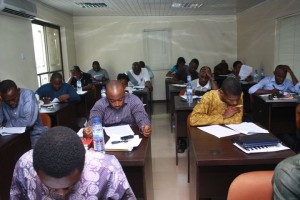 The harvest is now! No more excuses! You can now work and get PMP certified without the hassles of attending and following the regiment of classroom training. No matter your work schedule or perceived geographical limitations, you can attend the training anywhere as long as you have access to the Internet 24 hours 7 days a week. You now have the flexibility of learning at your own pace – those that learn visually can do it through audio visual presentations and those that "learn by doing" have numerous questions with detailed answers.
The beauty of this type of learning is that you can plan to study at your convenience hence your job or business does not have to suffer. The perceived advantage of the brick and mortar style of training is the social interaction, which has been compensated by a full functional chat system, and varying Internet voice protocols. Wait! I forgot to mention the most important part of the deal; it will save you lots of money, which you can channel to other important parts of your life. The average PMP training in Nigeria goes for N85, 000 and it is more expensive outside the country. Now, with just 10K, you can get your 35-contact hours certificate.
Who are we?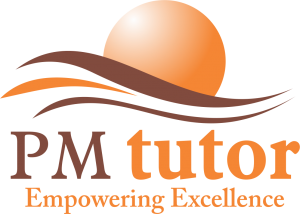 We are PMtutor: We are Nigeria's eLearning Center.
Its time to save your money and earn your PMP certificate>>>
The proof they say is in eating the pudding:
1. We have produced more than 54 Project Management Professionals
2. We have trained more than 365 delegates in our classroom since our inauguration in September 2010
3. We have a 100% excellent feedback
4. We are a happy family – we hold your hands till your get your certificate
5. We have excellent facilitators from all works of life
6. We guarantee pass at first try
7. We give full to part scholarships to deserving delegates who can salvage Nigerian issues with Project Management doctrines
8. We promote family virtues because the primary unit of learning is the nuclear family – we give 16.66% discount to married couples who attend our classroom training
9. We encourage learning by giving Washing Machines to the highest scorer in our mock exams.
10 And the important part is that we are Nigerians making a difference
For details and directives on how to apply for the PMP Training @ 10K, Kindly click HERE or you can watch the video below:


More on Project Management Classes:
1. To see our Facilitators, Testimonies and Pictures, kindly click HERE
2. PMP Certification – This is targeted at individual work-force with 3-years and above work experience. Click HERE
3. CAPM Certification – This is targeted at undergraduates, fresh graduates and those still figuring their career path. Click HERE
4. Six Sigma Black Belt Certification – This is targeted at executives and managers who are interested in becoming indispensable at their work showing mastery at systematic and structured problem solving methodology. Click HERE
5. Self-Study – This is targeted at those who for one reason or the other cannot attend the classroom training but want to obtain the CAPM or PMP certification. Click HERE