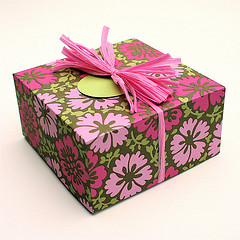 Gifts are a symbol of appreciation and in many ways show love towards the recipient; no matter how small the gift may be, it sparks an emotional euphoria in the atmosphere especially when received from someone you care about. In reality, the kind of gift you give says a lot about the way you feel towards the recipient; whether you listen carefully to their desires or you are insightful toward their needs. The story of Cain and Abel may be instructive enough towards giving gifts:
According to the bible, the first sibling rivalry took place between Cain and Abel. Cain, a farmer, brought God a gift from his farm produce while Abel, a shepherd, brought God the fatty cuts of meat from his best lambs. God accepted Abel's offering but not Cain. Cain was not happy about the whole scenario so God told him something that we need to know when giving gifts to someone we claim to love; "if you do well, you would be accepted."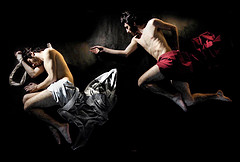 What does it really mean to do well? One can argue that Cain did well by giving a gift while some would view God as encouraging competition. Another person may believe it is the fact that Abel gave meat from the best lamb that made God to accept his gift. I have a different angle to all this school of thoughts; Abel did it for love while Cain did it out of duty; duty and love are two diametrically opposite thing because it is very easy to confuse the two.
The easiest arena to confuse love with duty is in marriage. Admitted! You were in love when you wedded her but after years of compromise, character revelation, incessant quarrelling, etc. you choose to stick to the marriage out of duty. You give her valentine gift because your colleagues are giving their wives; you accompany her to functions because of what people would say; you provide for the home and make conversation for the children sake, etc.
It's not that you could admit to yourself that you really don't love her any more but you are lukewarm towards her case; the love that could make you do anything for her is missing. You are just going though life accepting what life has to offer you. The passion isn't there to care enough to relieve her pains or to care for what she really cares about. This is what I presumed happened when Cain was giving his gift; he did it out of a moral sense of duty while Abel was head over heels in love with God.
Mini Washing Machine; the perfect gift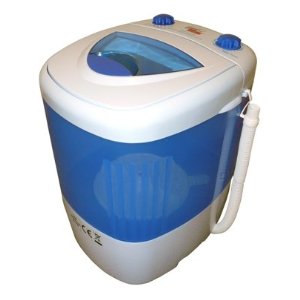 Diamonds they say are ladies best friend but not a wife's best; a wife naturally multi-task by providing for the children, cooking for the family, washing their clothes, going to the market, making sure the home is clean and sometimes going to work to help provide for the family. This is why providing a gift that would release some of the stress she goes through would go a long way to show your true love.
The Mini Washing Machine is a Japanese product with 12 months warrantee. It is more economical both in acquisition and maintenance when compared with the traditional washing machine; the price is quite cheap and it can use any detergent and soap compared to the customized detergent (like Persil) of the traditional washing machine. The beauty of the Mini Washing Machine is that it saves energy; Power consumption is just 140w (i.e 2 light bulbs). Weight is 7kg, very light and has a sleek design with Timer; you can wash and do other things. It can wash jeans, bed sheets, shirts, etc. It's perfect for Home use.
Another very important advantage of this washing machine over the traditional washing machine is that it does not need any plumbing work. It is portable and can be moved from one place to another without stress. Imagine traveling to the village; you could easily carry it along with you. You could take it with you when traveling on business trip because it weighs just 7kg.
Buy this perfect gift for your wife and every time she uses it, she would reminisce about the love (not duty) you have for her. We are giving you @ a discounted price of Eighteen Thousand Five Hundred Naira only (N19, 000). We have limited stock available; please, kindly click HERE to make your order.
If you like this product, you can click HERE for more exciting and remarkable product.
ATTENTION TO LAGOS RESIDENCE
You may obtain this Mini Washing Machine in Lagos by calling Mercy on 0802 402 6912
Have a lovely day!