PMtutor is offering candidates the opportunity to obtain Lean Six Sigma (LSS) Belt certification training at a very affordable rate through PMtutor's blended classroom and online platform. Interested candidates will gain access to our Master Black Belt for a scheduled period of 2-days (16-billable hours) while using our PMtutor e-learning platform to study for the exam. This offering comes with 100% Money-Back Guarantee on Lean Six Sigma International Certification Exam like American Society of Quality (ASQ) and International Association of Six Sigma Certification (IASSC).

Target Candidates
Professionals NOT residing in Lagos
Professionals interested in passing international certification
Professionals interested in getting exposed to LSS methods, tools and techniques
Course Approach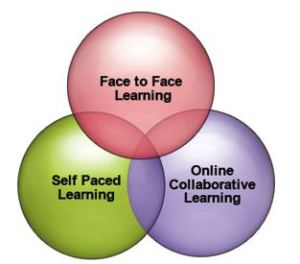 Candidates will begin by attending the two day scheduled classroom (Please, see table for the calendar).
Candidates will now be given 3-months access to our e-learning platform to complete assignments, projects and evaluation tests.
The e-learning platform contains videos, slides, e-books, simulation questions and detailed answers towards passing the LSS certification exam
Benefits
100% Money-Back Guarantee if you do not pass the ASQ CSSB or IASSC ICBB exam at first try
Covers the whole ILSSBOK and CSSBOK
2-days Classroom Interactive Classroom Training
Discounted 2-day One-on-One Exam Coaching with Master Black Belt
2-Mini Case Study Projects before the class ends for Black Belt.
1-Mini Case Study Projects before the class ends for Green Belt.
Discounted Access to 3-months of 24hrs/7days a week for the asynchronous Online Training to prep you for exam
60 PMI PDUs
Save Money up to 500K vs. Other courses 
FREE 1200 sample questions and answers to study
All exam concepts explained
Easy to follow modules
Makes you study faster and easier
Cuts your studying time significantly
Focus on understanding rather than memorization
________________________________________________________________________________________________


TESTIMONIALS FROM INTERNATIONAL CERTIFIED BLACK BELTS (ICBB)
For More Testimonial, please check  LinkedIn Page here or Testimonial Page here
"I was trained by Dipo Tepede. I have been able get my certification and presently been applying the knowledge acquired at improving maintenance processes at the office."
-EGBE CHIDOZIE, PLANNING ENGINEER, FLOUR MILLS NIGERIA
''Very good at conveying knowledge, impressive!''
-BACHU UTHMAN, CIVI SERVANT, FIDA, ABUJA
''Good knowledge! Exhibit the ability to carry class along. Very good''
-ALEX OKORO CHEDOZIE, LOGISTICS, NIGERIABOTTLING COMPANY LTD
"Dipo is very vast in the subject, an excellent tutor with a very strong ability to impact knowledge. He is patient, with the ability to take every question and provide an in-depth explanation."
–Daniel o Adekoya, Quality Assurance, GZ Industries Ltd, Agbara
"Dipo is a good facilitator, lecture delivery is with practical experience and demonstration."
–Saliu Mojeed Olanrewaju, Quality Assurance Engineer, NETCO (a sub of NNPC)
"Dipo is more than a trainer, he is a teacher, he knows what he is saying and ready to explain a concept many times until you understand – this attitude is very rare amongst trainers."
-Lanre Ojurongbe, Assistant Manager PMO, Alkatel-Lucent
"He is a teacher of international standard that loves to impart knowledge and bring out the best in people. He is tested and displayed the highest level of effectiveness in training people to become achievers. He is a great guy!"
-Ademola Banjo, Quality Manager, Alkatel-Lucent
"An all round professional. Stubborn trainer (will not let you rest) and ensures you focus on the right things instead of chasing wild oats."
-Wole Adesiyan, Product Manager, Stanbic IBTC Bank
"Good and very open. Also very focused "
ARAMIDE ARIBIKE, BUSINESS WOMAN
"I became a Lean Six Sigma Black Belt scoring 85% in IASSC exam because of Dipo"
-Ilesanmi Osundina, Politician and Entrepreneur, Osun State Government
"Wow! The quality is very high. I am thoroughly impressed. It's not about the name of institution but the quality of the trainer. Dipo is it! I am glad I met him"
–Olaleye Akinyemi, Owner and Founder, Mechanic Garage (eGarage)
"KNOWLEDGEABLE, GOOD COURSE MATERIALS AND GIVES LIFE EXAMPLES "
– TEKENA KOKO, PROJECT MANAGER, UAC PLC
"He has an excellent grasp of the concept of Lean Six Sigma Black Belt. An in-depth analysis and explanation coupled with his patience until you grasp the concept is his hallmark.''
-OGUU CALEB, MANUFACTING QUALITY CONTROL, GZ NIG LTD
''Dipo Tepede is a charismatic and a resourceful tutor who empower students to achieve his or her potential in attaining their career objective''
– EVARISTUS EZEH, CUSTOMER SERVICES, TATA AFRICA SERVICES NIG LIMITED.
___________________________________________________________________________________________
PMtutor Lean Six Sigma Black Belt Hybrid
Black Belt Training Fee: N125, 000 ONLY
Green Belt Training Fee: N85, 000 ONLY
Yellow Belt Training Fee: N55, 000 ONLY
Classroom Schedule for PMtutor LSS Hybrid 
Month

Date

Venue

Time

JAN

2018

POeTSolvers, The PentHouse,125A Apapa Road behind Skye Bank by Costain Bus Stop, Ebute Metta West, Lagos.

9am – 5pm

FEB

2018

  TBA
POeTSolvers, The PentHouse,125A Apapa Road behind Skye Bank by Costain Bus Stop, Ebute Metta West, Lagos.

9am – 5pm

MAR

2018

 TBA
POeTSolvers, The PentHouse,125A Apapa Road behind Skye Bank by Costain Bus Stop, Ebute Metta West, Lagos.

9am – 5pm

APR

2018

TBA
POeTSolvers, The PentHouse,125A Apapa Road behind Skye Bank by Costain Bus Stop, Ebute Metta West, Lagos.

9am – 5pm
ONLY 4 SEATS AVAILABLE for each Class!!!
TO BOOK FOR A SEAT, YOU HAVE TO PAY A MINIMUM OF N10, 000 OUT OF THE FEE (See Fee above)
PLS, SEE PAYMENT INFO BELOW:

________________________________________________________________________________________
PAYMENT INFORMATION: Monies can be paid to:
Access Bank
Poet Solvers Limited
0006551542
OR
UBA
Poet Solvers Ventures
1005870878
Those that paid to the bank should please, send their teller number to this email address (support [at] pmtutor [dot] org).
N/B: Due to cashless Lagos, we may not collect payments in our office or at the date of training. All payments must be settled via the means above.
___________________
Listed below are some of the topics covered in the Black, Green and Yellow belt course:
History of Quality
Definition of Quality – service or product
Gurus & their contribution to Quality
An Enterprise View
Leadership
Six Sigma Roles and Responsibilities
Team Formation
Team Facilitation
Team Dynamics
Time Management For Teams
Team Decision making Tools
Management and Planning Tools
Team Performance Evaluation And Rewards
Overview of DMAIC
Important Stakeholders
Impact On Stakeholders
Critical To X Requirements
Benchmarking
Business performance measures
Financial measures
VOC
Kano's Customer Satisfaction Levels
Juran's Customer Needs
Market Research
CTQ Flow down
QFD
Performance Metrics
Project Charter
Charter Negotiation
Project management plan and Baselines
Project Tracking
Processes, process flow metrics, inputs and outputs
Process maps and Flow chart
SIPOC
Data Type & Measurement scale
Data Collection
Sampling strategies
Fishbone Diagram
Relational Matrices or Prioritization Matrix
Basic Statistics
Analytical Statistics
Gauge R & R
Process Capability Analysis
Correlation and Regression Analysis
Testing of Hypothesis
FMEA
Gap Analysis
The Five Whys
Pareto Diagram
Tree Diagram
Non-value added activities
Cost of poor Quality_(COPQ)
DOE
Poka-yoke
5S
SMED
ContinuousFlowManufacturing
Kaizen
Kanban
Theory of constraints
Risk analysis
Statistical Process Control
Other Control Tools
Maintain Controls
Sustaining Improvements
DFSS
Final Mock Exams (8 PDUs)
________________________________________________________________________________________
More on PMtutor Menu