In light of my recent post regarding Final PMP Training on PMBOK® 5 Edition, interested PMP Exam candidates are asking the above question. The answer is straightforward; if you presently have the financial means, it is definitely better to do the 5th Edition Exam. I will corroborate my assertion with 4 important considerations: The Workload, The Uncertainty Factor, Higher Preparation Cost and The Teflon Brand.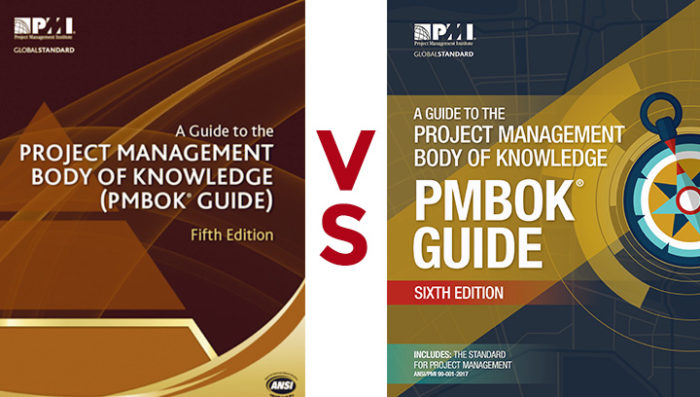 1. The Workload:
5th Edition: 616 Pages
6th Edition: 978 Pages
Extra Workload: 362 Pages
Anybody that has ventured and passed the PMP exam will concur on the heavy lifting required: For the fifth edition alone, one needs to fully understand and master 47 domain process groups including its subtle professional ethos + more than 400 ITTOs. The content of the 6th Edition course materials is more expansive, more in-depth, and more inter-connected; comprises 49-domain process with Agile and Adaptive environments including Scrum and Kanban related content strewn all over the PMBOK® Guide, along with a brand-new appendix and practice guide. Apart from the prior immense workload of 5th Edition, one now needs to learn terminology, processes, and application of Agile for the 6th Editions.
2. The Uncertainty Factor
The increase workload will definitely increase the risk surrounding the exam; even PMI does NOT have an idea on the appropriateness of the 6th Edition exam to the candidate. There was no beta or pilot exam for the PMP exam so sacrificial lambs will be needed to properly access and estimate the proper exam cutoff.
Check this out: PMI is presently conducting an extensive pilot PMBOK® 6th Edition exam starting from March 12th 2018 for CAPM where interested non-member candidates have an 18-day window to save 210 US Dollars by paying 90 US Dollars. The next 51 days after this, interested non-member candidates save 60 US Dollars and pay 240 US Dollars.
The first 18 days is highly risky so they are willing to use them as lab rats to gauge the cutoff; the next 51 days is to solidify and confirm the study so the risk is less but the uncertainty still exist.
PMI may claim that the PMP Exam requires a role delineation study and may have done it but sample bias will still exist as long as randomness in actual test-taking was never exploited
3. Higher Preparation Cost
The cost of exam may remain the same but the cost of resources and preparation for the exam will likely increase. The number of days for preparation training will also increase except a shoddy job applies. Hence monitoring and controlling "scope creep" is essential to your PMBOK® 6th Edition choice.
4. The Teflon Brand
It does NOT really matter which edition of the PMBOK® exam you take, the PMP brand is impervious to criticism or/and extra evaluation. The end justifies the means in this situation, as the PMP brand is independent of the effort you put in or the institution you attended before taking the exam.