This is a live virtual workshop hence participants can learn anywhere without geographical restriction. This free introductory course is designed for SAP beginners and will teach you the basics of the SAP system. After you have completed this course you will be comfortable working with the most commonly used functions and features of SAP. The course is demonstrated with live SAP system in easy to follow steps. You will also gain valuable insights into enterprise technology processes. This is targeted at graduate to senior level.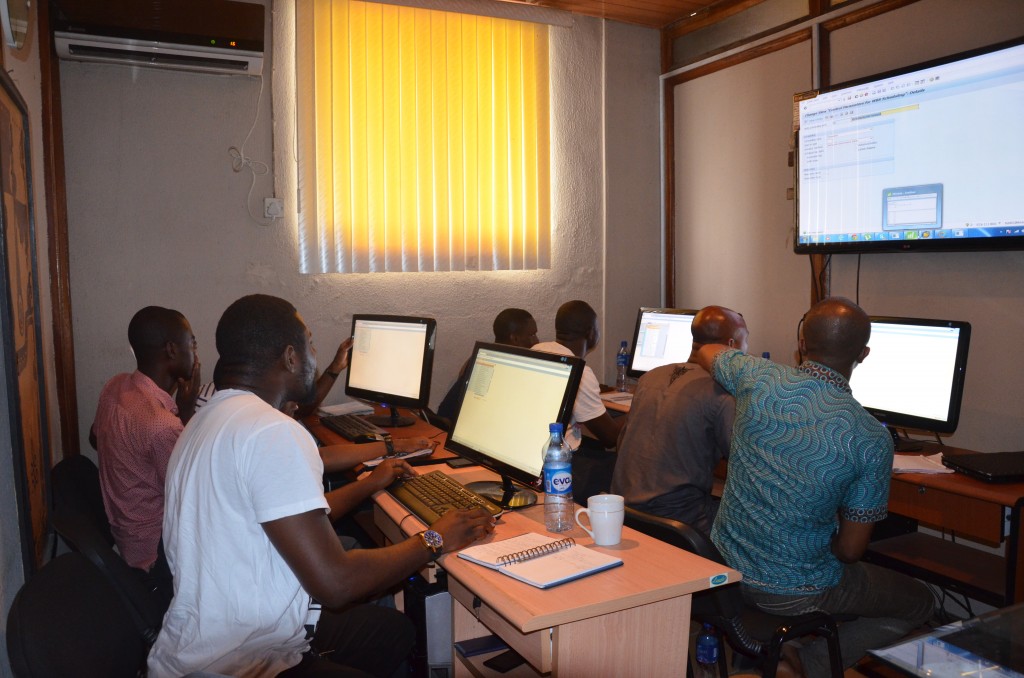 PMtutor Delegates interpreting the PMBOK Guide using SAP Project Systems 
Benefits
Opportunity to ask question(s) concerning SAP
Solidifying the foundation to your SAP career
Gives soft landing to learning the SAP ERP module
Expose you to tricks that will never be learnt in a normal SAP class
Puts you ahead of competition
Well informed on whether to invest in the SAP journey
Highly interactive sessions with videos and hands-on practical.
Schedule
Training Date: Saturday, 27th of February 2016
Time: 7a.m. to 11a.m.
Registration Deadline: 19th February 2016
Free Registration Process
Click on the Contact Dipo Page here
Fill the form on the page correctly with FREE SAP as the "subject" and motivation for joining this SAP training as the "message".
You will be contacted on the 21st of February via email or SMS for confirmation and the procedure to join the live virtual class.
Please, note that selected candidates will be based on filling the form correctly as stated in No. 2 of this registration process.
Snapshot of our approach to the SAP Beginners Training
Brief History of SAP
SAP Architecture, components and modules
Learn how to Navigate, Search and Get Help
Reports
Work with Master Data and Post Transactions
Understand Common Icons in SAP
Working with multiple sessions and shortcuts
How to look at technical information for a field
Rudiments of Configuration
Hands-on Practical work