"And God saw that the light was good. Then he separated the light from the darkness." – Genesis 1:4, New Living Translation.
The decision to choose a career path or career capacity development program frequently begins with confusion especially when the career functions are closely knit together. Both Business Analysis and Business Analytics is about using actionable intelligence to solve Business Need (Problem or Opportunity). Intelligence (or information) is processed data. However, the parlance "requirement" is used in Business Analysis to refer to data while "raw data" suffices in the world of Business Analytics. Beyond this aforementioned parlance distinction, is their focus distinction – Business Analysis focus on Systems and Processes while Business Analytics focus on Data Management and Reporting.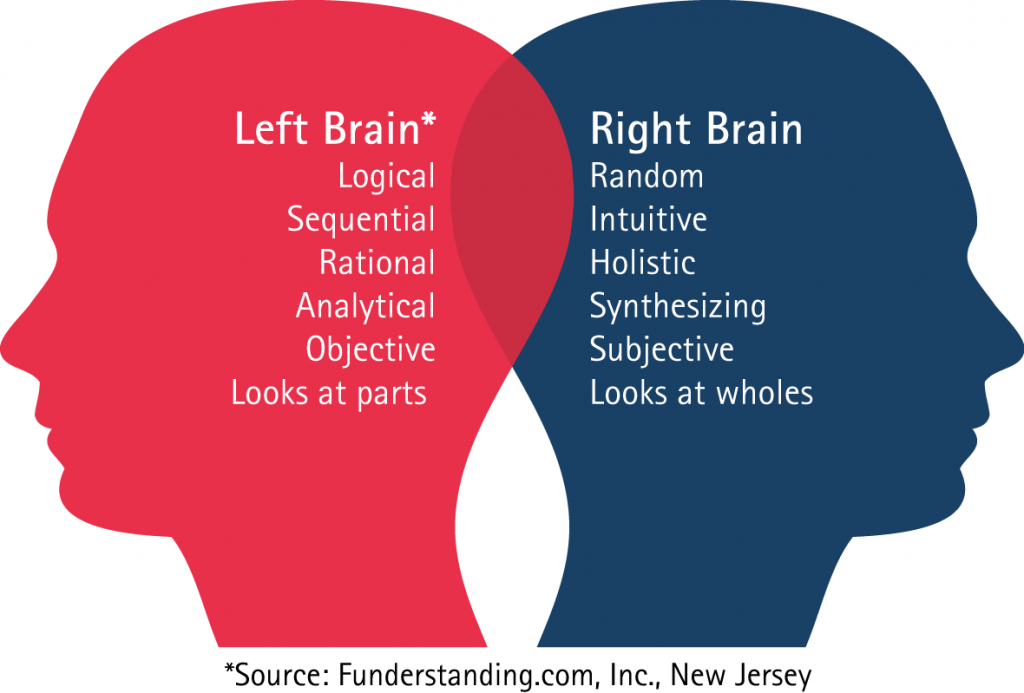 For easy understanding, we can further separate Business Analysis from Business Analytics using the lateralization of brain function. A Business Analysis function requires more use of the Right Hemisphere of the brain – subjective, intuitive and creative while A Business Analytic function requires more use of the Left Hemisphere of the brain – objective, logical and analytical. However, it is not unusual for a person performing the role of a Business Analysis to perform Business Analytics function during certain phases of the Project Lifecycle. This might not be possible if the roles were reversed.
In contrast to Business Analytics function, the role of a Business Analysis is more of a leadership/managerial but we cannot dismiss their overlapping investigative skills in the overall project. The areas of clear delineation of responsibilities are in their architectural domain – In enterprise/process architecture, Business Analysis involves gathering, documenting and reviewing business requirements from stakeholders, which will form the foundation of the solution scope. In the data architecture, the Business Analytics studies the requirement (raw data) to research trends, patterns and relationship (data mining), experiment, evaluate and analyze to prioritize solution in the solution scope (statistical analysis/testing) and forecast future result (predictive modeling).
Which one is better? No one is better than the other. For instance, the Black Belt echelon of Six Sigma requires both Business Analysis and Business Analytics to adequately perform the role. However, depending on your level of cognition, you can begin with any of the two or both. In PMtutor, we advise the Top-Down approach of holistic before detail. Hence, we advise Business Analysis before Business Analytics. Our advice is skewed towards management as a priority career before specialization. Remember, when God separated light from darkness, light was certified good. Please, make your choice on what is good for you.
Summary of PMtutor Offerings on Business Analysis and Business Analytics and Both:

We welcome you to join us in our Business Analysis Certification Preparation Program (PMI-PBA) on the 16th and 30th of January, 2016. Details of the program can be found by clicking PMI-PBA here.