There is no more excuse! It is time to take your destiny in your hands: PMtutor offers you an excellent platform to invest your time and money through its Partnership Program (PPP). How does this work? Conservatively, with 40K Naira, you can generate 100K monthly in our Silver Platform. For those who have the entrepreneurial spirit, this will provide a soft landing to test the waters in the lucrative Education Industry. Please, note that we will close this program immediately we reach our Partnership quota.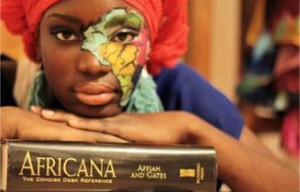 About PMtutor
PMtutor is a Project Management eLearning portal in Nigeria – it is an accredited Education Provider (R.E.P. 3732) by Project Management Institute in the United States of America. It guarantees a 100% money-back guarantee to passing Project Management certification exams at first try. It has trained over 1980 students on its platform from various reputable companies in Nigeria.
Feature of PMtutor Platform
Multiple Choice Simulation Questions
Explanations to Answers
Performance Evaluation of Each Student
Timed Evaluation Testing
Poka Yoke Warning Features
Downloadable MP4 Videos
Downloadable PDF Files
Resource Uploads in Zip Files
Assignment Submission and Uploads
10. Tutor and Student Chats
11. Student and Student Chats
12. Student Forum
13. Multiple Courses per Student profile
14. Statistics and Analytics Reports
15. Mass-email to Students features
16. Tutor to Students E-mails
17. Students to Student E-mails
18. Feedback from Students
19. Certificate Generation
20. Partners back Office for Student Management
Advantages of Partnering
Partners earn a minimum of 250% on their investment
Partners can offer PMI REP certificate to your client under our company name
Partners will have control over our eLearning platform and manage your own clients without interference from us. This service is FREE.
Free consultation on strategy to succeed in the Project Management education field.
Free publicity of business location and contact.
Courses offered on PMtutor Partners Program
PRINCE2 Training
PMP Training
MS Project 2013 Training
Primavera P6 Training
PMI-Scheduling Professional
PMI-Risk Professional
Business Analyst Training
Six Sigma Black Belt Training
SAP Essential Training
10. SAP Project Systems
To join the PMtutor Partners Program, kindly click Contact Dipo here to express interest.