I was in Ibadan this weekend speaking to RCCG youths on career direction and advice when it suddenly dawned on me that I had an expository class on SAP this coming Saturday – one is always on point with SAP especially regarding career investment – ROI, Payback Period, Net Present Value and the whole 9 yards financial metrics. Beyond the obvious largesse that comes with the output, the financial commitment towards achieving mastery in this field is heart breaking hence the need for PMtutor SAP Essentials – a crucial step before making that decision!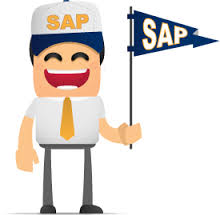 Our present perceived values are a total sum of our past decisions and since SAP offers a bouquet of career choice, it is vital to choose carefully. Confucius is always quoted; "choose a job you love and you will never have to work a day in your life". This is true if your choice is an intersection of your talent, passion and conscience. The PMtutor SAP Essential offers you the platform to make informed decision regarding this career investment and to have a taste of the SAP Platform with practical hands-on knowledge on the SAP Sandbox.
Attending PMtutor SAP Essentials represents a confident step in the right direction. You are going with SAP – the market leader and enterprise solution enabler. As a result, after attending, you will possess a solid foundation upon which to build greater capabilities and if you like, a career in SAP. But the beauty of the whole thing is that you'll be aware of these directions—career options and choices that will enable you to grow and manage your own career in a direction of your choosing. You'll know where you want to go. That alone is enough to get you on the road toward making something happen.
And in the meantime, this 4-hours investment will likely serve you well in your current employment position, too. Armed with insight, skills, understanding, and a broad sense of the "big picture" facing nearly every company in business today, you'll no longer look at computing solutions and the people who use and manage them in the same way again. That will make you a valuable asset to your employer, and perhaps the envy of your co-workers.
For full details on PMtutor SAP Essential Class, kindly click PMtutor SAP Essentials HERE