Are you a business owner or aspiring entrepreneur? Do you live in Lagos and can spare 3 hours on Sunday for the next 4 weekends? If yes, then I will be glad if you can be one of the Five (5) study buddies for a short entrepreneurial course titled "Grow to Greatness; Smart Growth for Private Business" organized by Professor Edward D. Hess of the Darden Business School, University of Virginia, USA on the Coursera platform. This course focuses on the common human resource ("people") challenges faced by existing private businesses when they attempt to grow substantially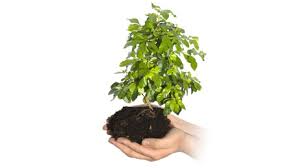 This will be a synergistic session and I am excited to fellowship with fellow entrepreneurs.  All discussion and study session will be held at my office:
Time: 3pm – 6pm
Start Date: 28th April 2013
Venue: 125A Apapa Road behind Skye Bank by Costain Bus Stop, Ebute Metta West
Fee: Completely FREE
Participants: 5 Delegates Only
*Kindly show commitment by filling the form, on our Contact Page HERE
N/B: An Email will be sent to you to confirm that you are amongst the 5 delegates.
About the Course
Most entrepreneurship courses focus on how to start a business. Few focus on the next big entrepreneurial inflection point: how do you successfully grow an existing private business? This is the focus of this Course. It is based on the instructor's research and thirty years of real-world experience advising private growth companies.
This Course will focus on the common "people" challenges private growth companies face as they grow. You will study stories of how six different private businesses faced their growth challenges.
While strategic focus and operational excellence are necessary to build a great growth company, they are not sufficient. Growth requires the right kind of leadership, culture, and people. My research clearly showed that many entrepreneurs struggle with personal challenges presented to them by growth, as well as the challenge of hiring the right people and building the right management team that can play well together. The research shows that every growth business faces common challenges. You can learn from others' experience—you do not have to "reinvent the wheel".
The Course format is story based. Each case tells a compelling story. You will learn from Barbara Lynch, Ryan Dienst, Steve Ritter, Randy Bufford, John Gabbert, and Mike Cote. In addition, each week, we will discuss a different content theme. In Week 3, you will engage in a Workshop where you will be asked to apply the Growth System Assessment Tool. You will have the opportunity to create a Course Community of fellow students to learn from each other as the Course progresses.
You will learn how entrepreneurs must grow, too; the "secret" of high performance; people-centric leadership; how to create high employee engagement; how to create an internal Growth System; and how to build a senior management team.
Course Syllabus
Please see Syllabus for further detail on weekly reading and assignments.
Week 1: The Entrepreneur Must Grow, Too! In order for a business to grow, the entrepreneur must grow. First, the entrepreneur's role will evolve from primarily being a "doer" to a manager then to a leader and ultimately to being a coach/mentor. Additionally the entrepreneur in most cases moves from being a specialist to a generalist to ultimately being a "conductor". We will learn from Barbara Lynch, a much-heralded Chef who, with little formal education or training, built a multi-concept restaurant "empire" in Boston, and from Ryan Dienst, one of the founders of Global Medical Imaging.
Week 2: The "Secret" of High Performance is High Employee Engagement. Using the Leaders Bank and Trilogy Health Services stories we will look at how two businesses put in place people policies, practices, and a leadership model that led to high employee engagement, loyalty, and productivity that drove high customer satisfaction. We will also focus on the principles of people-centric leadership. During this Week, you will engage with Community members in Workshop learning.
Week 3: Growth Is Much More Than a Strategy—It Requires a SYSTEM. Growth is behavioral. To enable and promote the desired behaviors, entrepreneurs have to create an internal aligned system that links, in a consistent self-reinforcing manner, strategy/business model, culture, structure, leadership behaviors, measurements, and rewards. This week we will learn from John Gabbert, who built highly successful retail home furnishings chain Room & Board his way, rejecting the common business practices of his industry. My MBA students find this story mindboggling. If you have work experience, you will also use the Growth System Assessment Tool.
Week 4: The Surprising Difficulties in Building a Senior Management Team.  I was surprised in my research at how difficult it was for entrepreneur's to build a senior management team. In many cases it took multiple hirings to get the right fit. And even then, getting the senior management team to "play well together" was challenging. Lastly, most entrepreneurs were not prepared for the need to "upgrade" their management team as the business grew. This week we will study how Mike Cote took over as CEO of SecureWorks, a floundering Internet security company, and grew it into an industry leader ultimately selling the company last year to Dell for hundreds of millions of dollars.
Course Format
Videos and Workshops:
Each week consists of lecture videos made for the Course in short segments of approximately 10 to 20 minutes each. The videos discuss the articles and case studies to be read prior to the class. There are quizzes embedded within the lecture videos to evaluate your understanding of the concepts. You may proceed at your own pace.
There is a (non-optional) final exam of multiple-choice questions.
Certificate?
At the end of the course, you will receive a Statement of Accomplishment signed by the Instructor.