With the exponential rise in the cost of quarter-baked public university education in Nigeria, smart parents are finding alternatives to these rising problem. An average university in Nigeria is where a professor's lecture notes go straight to the student's lecture notes, without passing through the brains of either1. Private universities, masked with religious sentiments and clothed as glorified secondary school education may be far from the solution, putting in mind their high study cost and mismatched goals. University, by design, exposes students to independent living, different cultures and opinions while igniting the creativity in learning.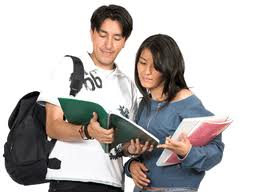 Lets not bother to discuss either the incessant strikes leading to spending more time than necessary in the university or lack of resources to adequately teach students. It is imperative to point out that quality education is the backbone of any sane nation and it is the only guaranteed asset that can lead to financial independence.
This is why I was shocked to learn about fantastic university study situation in India and interested in getting as much Nigerians as I possibly can, to study in a relatively similar environment like Nigeria but with a higher disposition to education. The cost of living in India is 3 times less than that of Nigeria.
We will help you get admission from Bachelors to Masters. It is time to give up JAMB and enter a university that you could conclude in 3 years. Its always good to look ahead because studying outside Nigeria will always give you leverage amongst your peers in the job market. To show you how easy the barrier to entrance is, check out the only document you need to start:
Document for admission
International Passport
WAEC, NECO, GCE (5 result with Mathematics and English)
Passport photographs
The next Admission Process for the schools we will be processing ends on May 31st so we will be facilitating a seminar to answer all the questions you may have regarding study in India.
*Don't worry! We will aid you with all travel hurdles and secure you the most affordable housing.
Seminar Information 
Seats Available: 20 Seats only
Date: 12th of April 2013
Time: 10am to 12pm
Venue: 125A Apapa Road behind Skye Bank, Costain Bus Stop, Ebute Metta West.
Note: You must fill the form in the Contact Dipo Page here and put "Study in India" as the subject head. An email will be sent to you confirming your seat number – You will not be allowed in the seminar without the seat number.
1 = Mark Twain – Known Author for Adventure of Tom Sawyer and Adventure of Huckleberry Finn