General Eric Shinseki, a well respected and decorated United States Army General, could not have been wrong when he said: "If you hate change then you are going to like irrelevances even less". For those who have not fumbled with the new functionalities of Project 2013, then you are in luck because PMtutor is giving a FREE MS Project Professional 2013 Workshop to delegates of our PMtutor Premium in April so brace yourself and get ready to take your career to whole new level.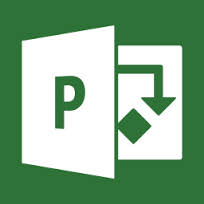 What's new in Project 2013?
1. We are in a "Touch" generation with Windows 8 leading the OS pack. Project 2013 introduces a number of enhancements to improve the experience of touch users.
2. You can show off project data with a whole new set of customizable reports.
3. You can talk to your team members without leaving the MS Project environment by using built-in Lync features functional only in server environments.
4. My favorite improvement – Trace Task Path: This cool functionality enables you to prevent messy Gantt charts by enabling you to see the path for a specific task you have chosen, the paths you can see include Predecessors, Driving Predecessors, Successors and Driving Successors.
5. Now, you can easily know the status of a resource through their resource name to inquire and confirm their actuals.
6. Another exciting additions to Office 2013 is the inclusion of new app model allowing you to extend certain client and server applications with add-ons that can be either be purchased from a central app store, or from a catalogue of approved corporate apps.
7. The most important feature of 2013 is that it can be installed side by side with Project 2010 in Windows 8 however not compatible with 2010 Server.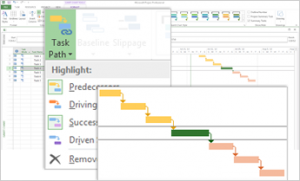 *For those interested in attending the training, kindly download the trial version by clicking Project 2013 HERE.
Date: 14th of April 2013
Time: 8am – 5pm
Training Fee: FREE for PMtutor Premium Delegates
Training Fee: 20K Naira for non-PMtutor Premium Delegate (This depends on availability of seat – you can contact Dipo HERE)
To be a PMtutor Premium Delegate, kindly click PMtutor HERE for full details.