7th of March Last year, I gave a 3Kg Washing Machine on my birthday to Abi badejo for guessing my age. This year, I will be giving out 2.8L Rice Cooker to anyone who can answer the simple question below. You have until 11.59pm Nigerian Time, Wednesday 6th of March 2013. What makes Rice Cookers better than using the traditional way of cooking rice? Apart from the fact that it keeps rice warm many hours after cooking, it retains rice nutrients, avoids burning and automatically lets you know when the rice is done.  It is a simple and effective way to cook rice.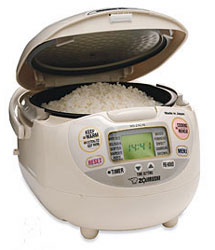 You can say bye to burnt rice and pots. If you are interested in buying: the 2.8L is 10K and the 1.8L is 8K. Click Contact Dipo HERE and use the form to make order.
Check features:
1.With steamer basket and glass lid
2.Non-stick coated for easy cleaning
3.Reliable magnetic control
4.Exquisite and solid construction
5.Low voltage adaptable
Question
What is wrong with the statement below and what is the best way to convey the right meaning?
"One African Child dies of malaria almost every day."
How to submit answer?
Use the only comment box below to submit your answer. The right answer will not be revealed until the 7th of March.
 PLEASE, CLICK ANSWER HERE
Have a nice day!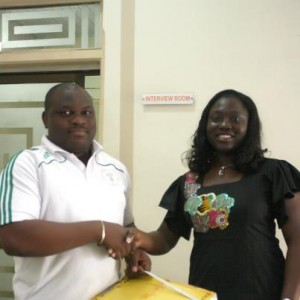 Abi Badejo was in the UK and the sister picks up the 3KG Washing Machine on her behalf.