As the 4th Edition of PMBOK comes to an end, so many candidates are rushing to schedule for the exams and the exam centers are getting filled. PMtutor understands what it takes to pass the PMP exams – adequate and focused preparation with the right coach. I will be coaching 10 individuals who are willing to submit themselves to the scrutiny and revelation of their strength and weaknesses and ensuring that they pass the exam at first try – 100% guaranteed. This is for those who have obtained the 35 contact hours certificate.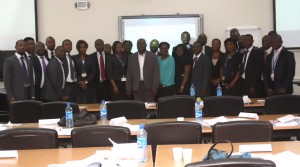 Now, more than ever, more than 85% of people are failing the PMP exams. Do not waste your 555 dollars to PMI.
Fee: N25, 000 (for PMtutor Graduates), N40, 000 (for non-PMtutor Graduates)
Time 10am to 4pm Daily for Classroom Coaching
Date: 19th, 20th and 27th of January 2013 for Classroom Coaching.
Venue: 125A Apapa Road behind Skye Bank by Costain Bus Stop
What do stand to gain?
1)   3 days of Classroom Preparation for the Exam valued @ 45K
2)   1- month of 1600 simulation questions online valued @ 10K
3)   Access to Fast Track valued @ 45K
4)   Free Registration of Application for PMP exam valued @ 15K
5)   One on one with Dipo Tepede – 2days before you write the exam (Priceless)
All payments must be made on or before 17th of January. Please, send a mail to "me at dipotepede dot org" for space availability and to get the bank details.
N/B:  Please, see important notices below:
We will be giving a special account to pay money into – Do NOT pay money into any other account before verifying if you are included for the class.
If you pay money into our company account without verifying, it will take 30days before we can refund your money.
After verifying space availability, you are giving only 3 hours window to pay and send bank details before we cancel your booking.
Thank you for complying! Have a nice day!