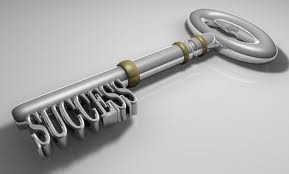 It's time to take your career and business to a different level – Learn how to use one of the most robust Project Management software at the finest price ever.  It's time to integrate project applications to your everyday dealings by making project delivery seamless, more effective and efficient.
1. Looking for Project Management job?
The first question you would be asked:
"What Project Management software are you conversant with?"
Without knowing how to use any PM software, companies will not  employ you to perform Project functions….
2. How will learning this software improve my business?
According survey, 90% of small businesses fail within 5 years in America. This is due to lack of documentation of data and planning.
This software will show you how to manage your business effectively and make decisions on current data rather than emotions.
3. What do I need to attend this workshop?
There is no special prerequisite on formal education or work experience however this is 100% practical workshop and you will be required to bring your laptop with Microsoft Project 2010 installed. You can download FREE with 60-days FREE Trial with the link below:
http://technet.microsoft.com/en-us/evalcenter/ee404758.aspx
4. Do I get PDUs for attending this course?
We are Project Management Institute's (PMI) Registered Education Provider (R.E.P.) # 3732 so we are eligible to give PDUs. The answer is Yes for those who are Project Management Professionals (PMP), you will be awarded 35 PDUs for attending this workshop. After the workshop, you will be given a 1-month access to our PMtutor MS Project 2010 online training.
5. Will I be given certificate after the workshop or after the online training?
You will be given a "certificate of participation" immediately after the workshop to show to your employer of future employer.
6. Hope the workshop will not be too expensive?
We are giving a 62.5% discount for the first 7 people to register.
Price = N40, 000     Discounted Price = N15, 000
7. When and where will it take place?
Date of workshop: 20th of October 2012
Time: 8am to 6pm
Training Center: POeT Solvers, The Pent House, 125A Apapa Road before Skye Bank by Costain Bus Stop, Ebute Metta West, Lagos
Payment Information
All participants must inquire if they are amongst the first 7 people by calling 08074999911 or sending a mail to me@dipotepede.org before payment is made,
Bank to pay to:
Access Bank
Poet Solvers Limited
0006551542
After making payment, payment info should be sent to support@pmtutor.org
8. What do we hope to learn during this workshop?
We will be learning how to:
Build a project plan, enter tasks and develop calendars
Establish task constraints and deadlines, and create task dependencies
Create and Assign, Manage, Forecast human and material resources
Learn how to create and use project files / forms and other planning & controlling documents such as the charter, scope statement, performance reports, proposals, issue log, risk / stakeholders register, and so on.
Put the power of Scheduling and other Planning tools such as Gantt charts, Earned Value Technique and PERT to work on a project
Use MS Project to Plan and Track projects progress
Develop a project plans from start to finish
Monitor and control project time, cost, quality, contracts and procurement management
9. Is there an international certification for the course so I can be able to prove my skill globally?
Yes, Microsoft conduct the Exam 77 – 178 exam on MSP 2010 which is an international certification.
Whether you want to learn it as a job aid or get an international certification out of it, this workshop will cover both.
10. Apart from MS Project, are there other Project Management courses you facilitate?
Yes, please check below:
1. To view Faculties, Testimonies and Pictures of Events. Click HERE
2. PMP and CAPM certification courses. Click HERE
3.  Six Sigma Certification courses. Click HERE
4.  PMI Certification courses. Click HERE
5. Project Management Software courses. Click HERE
6. Discounts, Scholarships and FREE Training. Click HERE