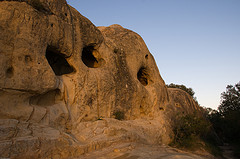 Playing a big part in someone achieving his or her dreams is actually priceless. Remember the first walk of your first child – the smile that radiates on your face truly comes from the heart. All the money in the world cannot buy such gift. This is the feeling I get when I get a call from our Project Management graduate telling me they have passed their PMP exam – you could almost hear the relief in their voices.
The PMP exam is a 4-hour, 200-question based exam that truly tests your endurance and insight into PMI Project Management best practices. From personal observation, about 70% of those attempting the exam at first try actually fail it. It's more about the preparation than the difficulty of the exam – most Nigerians do not posses the discipline to cope with such preparation hence the introduction of PMwithDipo.
This is our second year of operation with outstanding results and appraisal from 350 graduates so far producing 42 PMP certified individuals at first try attempt at the exam. We have decided to extend our reach from Lagos to other cities. We are starting from Abeokuta, which happens to be my hometown. We will be liaising with YANI Solutions International – A social enterprise under Youth Arise Network International.
It will be a one-time training for 25 individuals at a highly discounted price. It will kick off from June 2nd, 3rd, 9th and 10th at the Basic Trust International Center, Oke-Ilewo Abeokuta. Further information would be passed across to interested personnel living in Abeokuta. If you are interested in participating, please, kindly fill the form for the Abeokuta PMP Training by click HERE to contact me.
In the mean while, you can read the review below of some of our graduates that passed the PMP exams:
"I attempted the PMP exam 5 days after studying with PMwithDipo and passed"
– OSHIOMHA IRUMHEKHA, PMP – Junior Program Manager, NNPC SAP Implementation Program
"Dipo's PMtutor was very effective in passing the PMP exams – the 80% benchmark forced me to read deeper than usual. Great work Dipo!" – Iheanyi Eke, PMP- Diamond Bank
"Thank you Dipo, I passed!"-Onyinye Onuma, PMP – Seismic Engineer, WesternGeco, Schlumberger
"PMwithDipo is very great! Thank God I found out about this course."
– OLADEHINDE SAMUEL, PMP – Etisalat Nigeria
"I kept hearing how tough the exam was but Dipo made passing the exam look like ABC." – Simpa Oyanna, PMP – Project Manager, Reinvent Technologies Ltd
"PMwithDipo was very helpful in passing the PMP exam – It highlighted my weak areas and made me focus and intensify my study on passing the exam at a whole"
– YETUNDE OMOLOLA ONIFADE, PMP – IT, Seedvest Ltd
"At the end of the class, participants can virtually sit for the exam because obvious required attention has been given to the respective areas as appropriate. The goal of the class is not just to communicate PM knowledge which they do very well but to coach you till you pass the PMP exam."
– AKINTOYE OYEKUNLE, PMP – Consultant, PriceWaterHouseCoopers
"With no other materials, just PMwithDipo and I was able to ace the exam"
–  SEYE SHOBOYEJO, PMP – IT, Christland School
"Thank you for PMwithDipo – it helped me so much. I have cleared the PMP exam. Keep it up! You offer a nice service to the body of project management. I appreciate your efforts. Thank you"
– OBINNA AGANIKE, PMP – Project Engineer, International Corrosion Control Ltd, PH
"For me, I'm impressed. And you can ask me! I have attended quite a few training within and outside Nigeria. I also like the dash of professional touch thrown into it all. Keep it up!"
– BEN OJUMU, PMP – Civil Servant, Kogi State Civil Service.
"PMwithDipo is a fantastic training outfit and very detailed. Yosola has a passion for what she is doing and Dipo is very generous with the training cost and interested in others acquiring knowledge."
– OLUBUSOLA SHITTA-BEY, PMP – Builder, LSDPC
"Impressive and Deep!"
– YOSOLA ABIODU-ADIGUN, PMP – Project Manager, Multilinks Telkom
"Good Interaction, "comeradie" & stimulating discussions with students. Provide a good introduction to PMP exam. It is cheap for the value provided and opportunity to network."
– AKINWALIRE OLUWATOBI, PMP – IT, UAC Of Nigeria PLC.
"A very wonderful concept and mind transforming; it is really an experience"
– VICTOR NNATUANYA, PMP – IT, Broadband Technologies Ltd
"It is a program to be reckoned with: Very cheap and full of substance – It is a place you get more than what you paid for – It is an unforgettable experience".
– OLUYOMI OLUFEMI OLUGEBENGA, PMP – Telecoms Engineer, Globacom Nigeria Ltd.
"The training program is beyond what I expected; with the training and materials provided, anybody can pass PMP on the first try."
– IHEDIMMA KAWEKWUNE, PMP – Banker, Diamond Bank.
"Personally, it's been a wonderful experience, a lot of hands in, in-depth analysis of Project Management, different from the way I have always viewed it. The class has been lively and the examples thorough. I am glad I made the class! PMwithDipo is a deal bigger than the value; we all got much more than we bargained for. Keep it up Dipo, the society needs more people like you."
– AJIBOLA OLANIPEKUN, PMP – Engineering, Gravity Solutions
"Definitely worth more than the cost."
 – ABEJOYE ADEMOLA, PMP – Architect, Articon Nigeria Ltd.
"Very insightful and loaded with a lot of information and lovely package – relationship building, course materials, excellent presentation delivery, very good coordination, nice food and conducive venue"
– ADELANA OLUWASEUN DAMILOLA, PMP – Travel Consultant, Aventura
"Behind every successful man is a woman but I am bold to say behind my PMP certification, there is nothing but PMwithDipo. The quality of the training, the serenity of the environment and the top-notch materials received there was my lifelines to becoming PMP. You think of becoming PMP and your best bet is PMwithDipo."
– BOLA ADESOPE, PMP – IT Project, Ultima Ltd (Producers of Project Fame and WWTBAM)