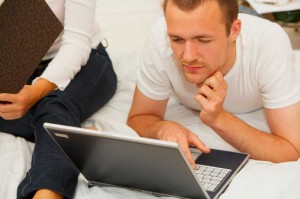 What is all this fuss about project management? I have observed that when you are trying to get some plush jobs (not just any job because jobs have levels; I mean jobs that can make you permanently bid farewell to poverty), you are asked in an interview if you have a Prince2 or Project Management Professional (PMP) certification. Well, if you are like me, you simply focus the interviewers' attention to another certification you have and bridge the relevance. This strategy hardly works for an interviewer who doesn't have the final say.
Well, in an attempt to answer my initial question, I took a trip down memory lane and looked at the trends: When my elder brother was about to take his JAMB, he was advised to take a course on Economics because that was the in-thing; during my time, it was Computers. When I finished my undergraduate studies, the whole buzz was on Cisco Certification. Immediately, I started working, the general advice was Masters abroad and now you need Project Management Cert.
The reasons for these inconsistent advices are simple: 1.) the world changes and only those that move with the change reap the fruits. 2) To move from one level to another, you need to acquire a different knowledge from what you are used to. 3)In order to get out of rat race, you need to continuously invest in a liquefiable asset and education is one of the lowest risk investment in the world. 4) Competition is real and only those who are ahead of competition survive. 5) In the event of crisis leading to job loss, nothing keeps you employable than a higher knowledge.
I remember vividly my entry into the International Carrier Service department of Globacom. The prerequisite for entry was MBA from UK or US. It wasn't just Masters, it has to be MBA and it was not just any MBA but from UK or US. This was where the rubber met the road for me because I only had a first degree from a Nigerian university. I did my research into the department filled with only expatriates and was able to connect the department function to my knowledge in CCNA. I knew that if I was given a chance for an interview, I was going to impress them with my research. I had to go through 3 gruesome interviews and I was selected with three others amongst 200 Masters Graduate.
My Cisco certification came in handy and made me unique; the key was actually connecting my certification with what they do. What would I have done without the certification? After entering the department, I did not have to dream to fly first class; I was always flying first class whenever I was on official assignment. Looking back now at the moment I wanted to make the investment to get certification, it was a huge struggle because the money was not just there but investing in education is life sustaining.
The first time I heard of Project Management Certification was from a colleague who was preparing for PRINCE2 exam. Some weeks after he bagged his PRINCE2 certificate, he moved to BAT for a higher position and a mouth watering salary. I have really not had the time to venture into it because of my MBA program but when a friend from South Africa told me he was coming to Nigeria with his team to prepare interested Nigerians to pass the PMP certificate, I was immediately interested. This is the interview I had with Ayo: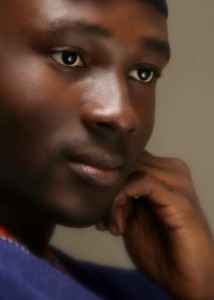 1.Give us a brief data about urself?
My name is Oladejo Ayobami Abiodun; I am a graduate of Mathematics from Obafemi Awolowo University, Ile-Ife also holds a diploma in Internet Governance from Diplo Malta. I am an ICT professional and project manager with a relatively broad spectrum including Telecommunications, Web Development, Database Designs, Network Administration and Security, Windows and Unix Systems Administration, Programming, e.t.c. I am a consultant to private companies and also government institutions especially in ICT policy research. My job revolves around the field of Data Services and I am one of the few data services professionals in Africa. I manage projects in diverse fields and I am a Project Management Professional (PMP).
I have successfully managed network overhaul especially in the packet switch/Mobile IP environments for two leading Telecoms operations in Africa. My passion for mobile data products has helped operators to improve on their Average Revenue Per User. My recent efforts brought a very low populated African country on to the map of the biggest Mobile Internet users in the world.
I have co-authored a book titled; Global Process, Local Reality;  a book that chronicles the participation of Nigerian youths in the World Summit on the Information Society process. I am married to Lola and we have a beautiful daughter.
2.Why PMP is useful to an average executive?
A credential like the Project Management Professional (PMP) is very relevant to any serious executive especially with the present events happening in the economic horizon. Most organizations are no longer interested in keeping redundant staff on their payroll but instead run their activities in a projectized manner. The developed countries recognized that a long time ago especially the United States and the United Kingdom; hence the development of project management methodologies. The big companies in Nigeria especially in Telecommunication, Oil and Gas, as well as construction caught the bug earlier on than the rest. A vivid example – most Construction company permanent staff are project managers who go ahead to recruit contract workers to implement projects. This means they don't keep the skills they don't need at a particular time. This method is already permeating into other sectors of the economy and even subject matter experts are waking up to the reality that we are in a project controlled environment.
3.Can you give us a scenario where you integrated PMP to your projects?
At the moment; everything I do revolves around projects. Projects are temporary endeavours with a set objective and a timeline to achieve a particular goal. This means I even use it in my personal life apart from my career. Most people actually work by projects but they do it haphazardly in no particular manner where they confuse project management with project directing. Project management is a broad field and the Project Management Institute has done well by evolving a very academic and practical methodology that doesn't fail if applied very well. The Project Management Body of Knowledge (PMBOK) is a document which guides the management of projects in the PMI way. This addresses all aspects of a project including – cost, time, human resources, procurement, quality, scope, risk, communications and Integration which are referred to as the knowledge areas. A good understanding of those and the application of the project management processes as defined by PMI namely – Initiating, planning, Executing, Monitoring and Controlling and Closing will ensure a properly run project.
4.What is the difference between PMP and PRINCE 2?
PMP originated from the United States while Prince2 evolved from the United Kingdom. I get this question many times and I will just say that the first major difference is the way they conduct their credential examination. You must first qualify to write the PMP exam. They believe you must have some level of post-graduate experience as well as maturity to be a PMP. I tell people that qualifying to write the PMP exam is more tasking than the process of writing the exam itself. While not slighting Prince 2; I can rightly say that you can write the exam 2 weeks after finishing college if you have the money to pay for high cost of training. Besides, PMP has gained grounds in many countries of the World today including the UK. Also, the support structure for credential holders after passing is very strong in PMP with a lot of seminars and activities to get PMPs updated and also checking their activities.
Also, Prince 2 is a methodology that is more tailored to IT projects (Though can be used in other projects) while PMP is a body of knowledge that can be adapted to all industries. It is a simple rule of thumb that a project manager should be able to manage any type of project successfully irregardless of the industry or discipline.
5.Is this certification globally recognized?
PMP is a globally recognized credential. A Google check for it will give an even better picture of its relevance in today's world. Also, the network of PMPs is something you can never fault. Having a PMP means you are recognized as a project manager of integrity. PMI goes through a screening process that ensures its members and credential holders propagate the good image of the institution at all times. One of the benefits of having the PMP certification is that it gives us opportunity to deal with people all over the world without being labeled a scammer. For example; I was able to negotiate some deals and got some items bought and shipped to another address apart from my credit card shipping address just because I am a PMP. Why? The company knows that if they suspect fraud later; they can report me to PMI and my credential will be cancelled.
6.What advantage does this certification have concerning your productivity at work?
A lot. Many of us are not very organized at work. We do our tasks without proper planning. Attending a PMP training class alone even without writing the examination is enough to correct this. It also covers our loopholes. Let me give you an example. Before I got to know about the PMP, I used to make some serious mistakes. A phone call from a boss was enough to get me to do things. I later learned almost painfully that it was the wrong way to behave in the corporate establishments if you want to last long. You need a document; least being an email before you change that software configuration or before releasing the next order. You might say that is common sense but a lot of people have fallen into the trap and many are still doing same. Another vivid example – when the Central Bank Governor did the naira redenomination exercise and it failed – I told people it wouldn't have happened if he were a PMP. Why? A PMP knows that you cannot start a project without having what we call a project charter. A project charter is a document signed by the project sponsor to give legal backing to the endeavor. In this case, the president of the federal republic of Nigeria is the sponsor but he never signed the dotted lines. Soludo only conversed on phone or in person with him and that gave him the right to deny his involvement. You can see the wisdoms one can learn by being a PMP.
I want to add a domestic angle to this too. Imagine a man trying to renovate his house. He goes ahead and awards the contract to someone without letting his wife and kids in. A PMP won't do that because he knows what Stakeholder Management is all about. I can go on and on but time won't permit me.
7.Which particular company departments would PMP be useful to?
Every department needs the skills of a PMP. There is no department where projects are relegated to the background. Some companies are even projectizing their day to day activities in a creative way to make them organized and effective. PMPs are trained and supported to have a culture of turning things around. They are most suited to curtailing corrupt practices especially in procurement issues. Passing the exam is not even the end if it all. You have to be active in the community of PMPs to continue being a PMP. You also have to maintain your integrity to avoid being blacklisted and prosecuted. If you ask me; I think PMPs have a role in sanitizing our nation. You might be interested in knowing that a whole topic is dedicated to professional and social responsibility in the PMP exam.
8.Can PMP compensate for not having MBA?
In a way, yes. Some of the topics in the PMP certification examination are similar to the MBA. You will be required as a PMP to understand business cases, justifications costing and procurement as well as human resources. You are also encouraged to go deeper into these fields after passing your examination to remain relevant and grow as a project manager. Some universities are even offering MBAs with specialization in Project Management and such institutions seek accreditation status from the Project Management Institute which shows the strength of the PMP. Depending on the need of the individual; one might still want to go for the MBA if that is the career path.
9.Any personal success story of any one you know who has the certification
There are a lot of people who have benefited from obtaining PMP. Most companies will require PMP before offering you a Project Management positions. You can also check job boards across the world and see the requirements. I am a success story too. I started enjoying the benefit of a PMP even before writing the examination after attending the training. I started using the principles taught in the PMP curriculum to my day to day activities and it improved my efficiency as well as my ability to deliver projects to time, cost and quality. Before long; I was called to lead a project that was normally the exclusive right of the project office staff in my then work place. Now, I have overseen major network overhaul for 2 big telecoms operators in Africa. I also have also consulted for the biggest GSM operator in Africa due to the mix of my technical and project management skills.
10.General advice for those reading this interview.
Whatever your career is right now; you need to step it up in the right direction by getting the right project management certification. For those who are not yet qualified to write the PMP exam yet; there is a chance to get the CAPM which is also offered by the Project Management Institute. Only those who are relevant will continue getting the right jobs and keeping their present ones. Project Management is an emerging field in Nigeria with just a few hoarding the details; this is a chance for you to break in.
DIPO TEPEDE IS CURRENTLY OFFERING FREE PMP CLASSES; CLICK HERE FOR MORE DETAILS
________________________________________________________________________________________
1. PMP and CAPM certification courses. Click HERE
2.  Six Sigma Certification courses. Click HERE
3. PMI Certification courses. Click HERE
4. Project Management Software courses. Click HERE
5. Discounts, Scholarships and FREE Training. Click HERE